Loading...
2
0
20
0
false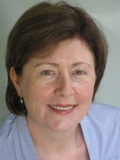 Main Affilation
Central Coast Local Health District
Biography
Suzanne Lewis is Library Services Manager at the Central Coast Local Health District in NSW, Australia. She has a long-standing interest in the research evidence for integrated care. In 2018 she led a project to develop Integrated Care Search (ICS), a validated search filter to identify the integrated care literature in PubMed (https://integratedcarefoundation.org/ific-integrated-care-search), in collaboration with the International Foundation for Integrated Care. She is the co-author of a number of peer-reviewed journal articles, including: a review of the methodology used to create Integrated Care Search (doi: 10.1186/s12874-020-0901-y); a rapid review on interventions supporting the health and wellbeing of rural populations experiencing natural disasters (doi: 10.5694/mja2.50881); and a report on engaging carers in the co-design of a tool to assist them with readiness to provide care following hospital discharge (doi: 10.5334/ijic.5527/).
Loading...
3
0
20
0
false
Results 1-15 of 15 (Search time: 0.002 seconds).